Tile Cleaning & Grout Sealing Professional Experts Edmonton, AB | Gentle Steam
Tile cleaning perfectionist company to your rescue for all your residential and commercial tile cleaning and maintenance needs. Tile and grout take a lot of abuse. You can spend time and money on regular detergents and do the old fashioned bucket cleaning methods to clean your tile floor, but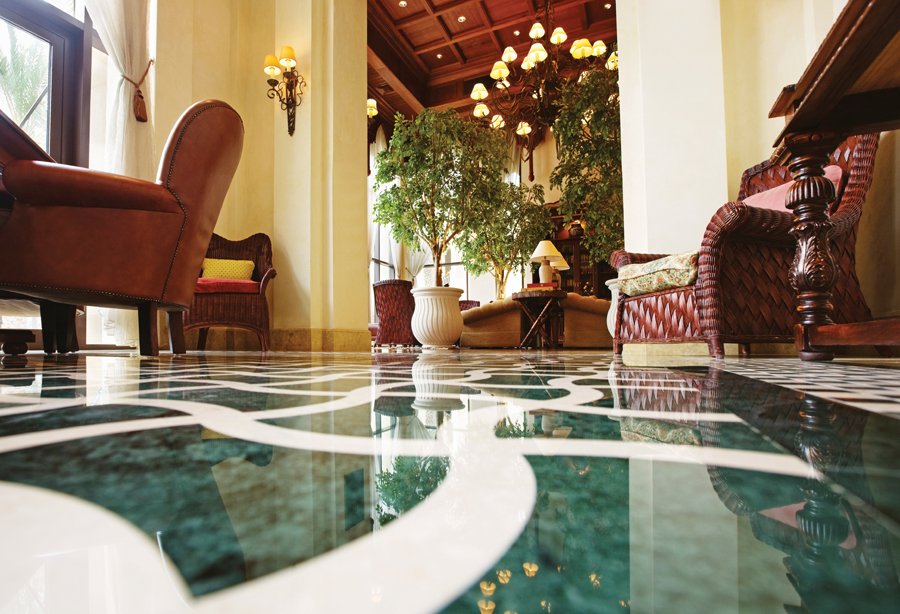 after a while, it just does not work. Here at Gentle Steam, we can clean your dirty, greasy tile and grout with high powered truck-mounted units more efficiently in a cost effective manner. Our powerful tile steam cleaning vehicles produce high pressure and amazing heat, which is necessary for cleaning hard surface tiles and grout lines.
Tile Cleaning and Grout Cleaning Choices
We can clean large areas of ceramic, porcelain, and travertine tile in your home, restaurant, store or business. Gentle Steam extends tile and grout cleaning services to Edmonton, Sherwood Park, St. Albert, Leduc, Fort Saskatchewan, Nameo, Beaumont, Oliver Square and Downtown Area.....
Hard Surface Tile Cleaning Process
Our Tile Cleaning technicians will pretreat your hard surface tile floor with our GREEN Cleaning Products and pay special attention to the grout lines by scrubbing them with brushes. We will then use our high-powered spinner tool to wash all the grime, grease, and dirt away from your tile with clean, hot water powered by our mobile truck-mounted units. Our gentle and thorough methods once again prove to be very successful not only on carpet and upholstery cleaning but also on hard surfaces. High-pressure trucks and portable extractors will remove grime, dirt and grease build up and leave your floor looking spotless. We are very confident in our work and guarantee your satisfaction with every grout & tile cleaning, carpet cleaning, or upholstery cleaning service we provide. After the cleaning process, we can also schedule another appointment to reseal the grout lines, which will prevent food and soil from penetrating through. Why not let Gentle Steam be your number one choice in professional floor tile & grout maintenance of your house and business. Don't forget to check out our monthly coupons on tile and grout cleaning in Edmonton, Sherwood Park, and St. Albert.
Special Deals
Take Advantage Of Our Monthly Coupons